---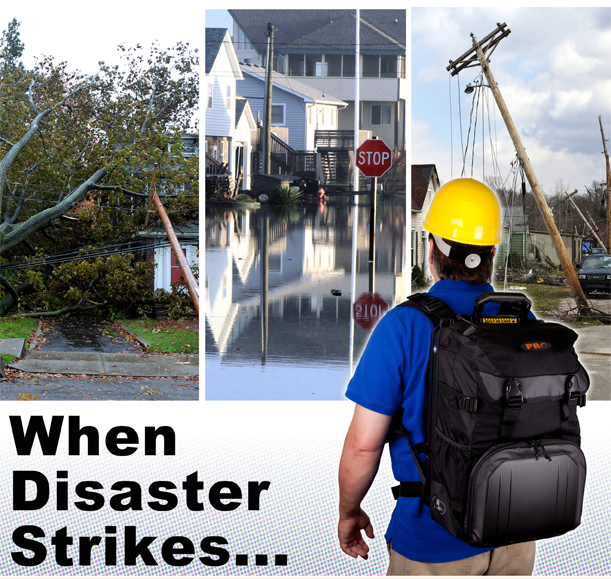 Emergency Restoration Services:
Adtell Integration's Emergency Restoration Team (ERT) restores service, following a catastrophic outage. If your company provides service under a Service Level Agreement (SLA), you should speak with Adtell Integration about our PROACTIVE Emergency restoration services. Contrary to most ER Services, Adtell's team has the ability to operate a remote network monitoring system, which alerts the ER team of an outage, and quickly identifies exactly where to deploy the ER team – without additional field testing, which can require additional time and money.
Are you in need of a company who can respond to outages and restore your lines of communication? Adtell technicians have extensive fiber optic experience and have the necessary skills, tools and knowledge to respond to any fiber optic emergency.
Trust that all of our work is fully tested, accurate and up to date with current industry standards, practices and procedures. If you are in need of fiber optic restoration services, we've got you covered.
Adtell Integration will maintain an emergency on call system 24 hours a day, 7 days a week. The emergency number will be provided to you to be used should a dig-up or tear-down occur. Once Adtell's ERT is alerted to a problem, Adtell will make telephone contact within 60 minutes of receiving the page or telephone call and, if necessary, be on-site within the contracted response time. Once on-site, Adtell will secure the Cable Plant to inspect the extent of damage, and ensure that further damage is prevented.
Innovative? Yes.
Responsive? Yes.
Exclusive? Yes.
In fact, Adtell Integration is the only company offering this level of immediate response to our clients.

We've got you covered.

---
 An Adtell Integration Exclusive!!
When the situation demands it, our ERT technicians are equipped with the Precision Rated Optics Emergency Response Go-Kit®.  This portable, hands-free Go-Kit backpack includes everything a technician needs to repair and test optical fiber. The kit allows a technician to access locations which would otherwise be impossible to reach, due to the bulky, heavy, standard cases and equipment traditionally used for such repairs.
Click here to learn more about the Emergency Response Go-Kit