MS27102A Remote Spectrum Monitor
Capable of sweeping at rates up to 24 GHz/s, the MS27102A allows capture of many types of signals. This includes periodic or transient transmissions as well as short "bursty" signals. Also featured is a high dynamic range, high sensitivity and low spurious signals. This enables the MS27102A ( shown here in Fig 2) to reliably distinguish between low-level signals being observed and those signals generated by the monitor itself.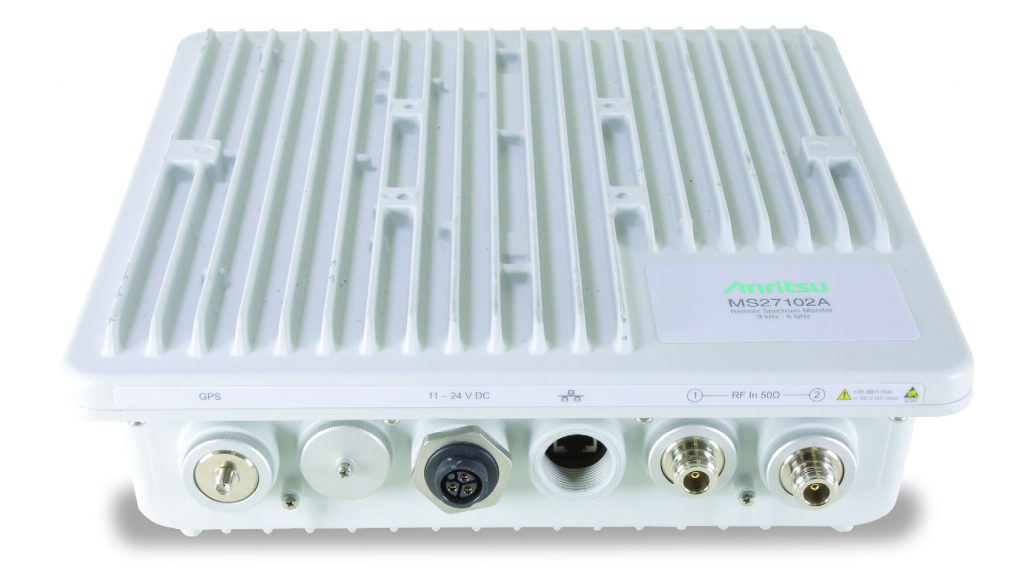 Integrated Web Server
The MS27102A features an integrated web server. Using an internet browser (Chrome and FireFox are supported), a user from anywhere in the world can log in to the spectrum monitor and control any of its features. This includes such parameters as frequency
settings, RBW/VBW control, reference level configuration and many other settings relevant to the user's spectrum monitoring application. Trace data, spectrograms and other measurements can be viewed inside the browser window. A key advantage in using
the web server is that it is platform agnostic. Any electronic device capable of rendering a browser will work with the web server. Users can utilize their PC/ laptop, tablet or even a smartphone to view the spectrum and change instrument settings. The MS27102A features Gbit Ethernet, allowing fast transfers of measurement data and control information.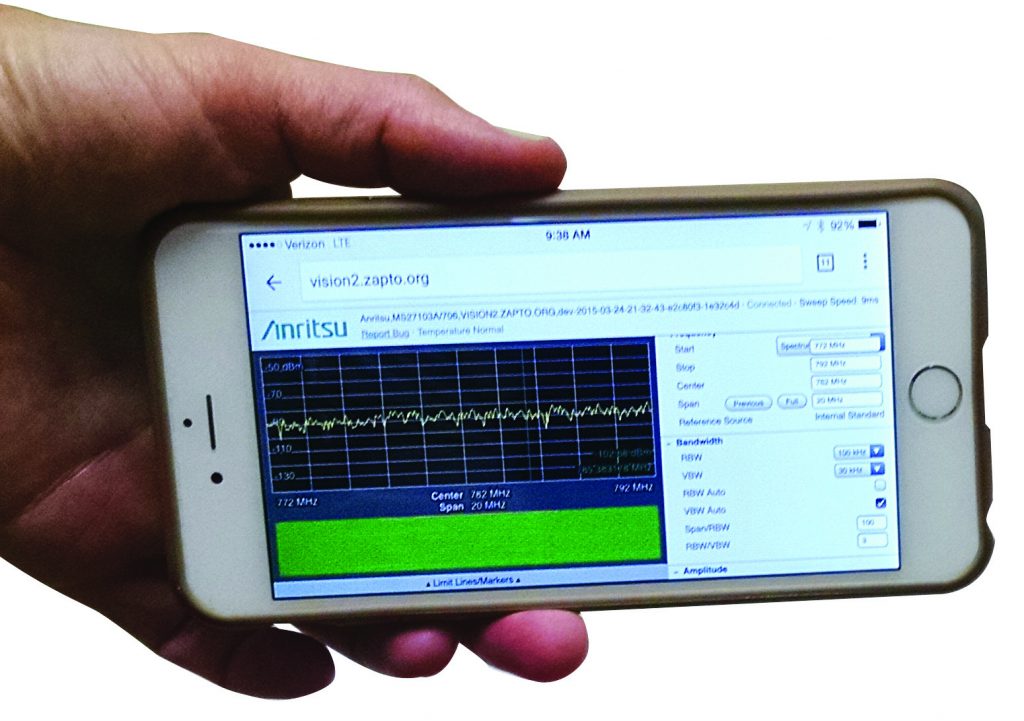 Key Applications
Radio surveillance and monitoring
Detection of illegal or unlicensed transmitters, including AM/FM and cellular broadcasts
Coverage measurements
Spectrum occupancy and frequency band clearing
Fast and efficient detection and elimination of interference sources
Monitor jails/prisons for illegal broadcasts
Security at military facilities, national borders, utilities, airports and other sensitive sites
Spectrum monitoring associated with lab RF testing
Government regulators enforcing spectrum policies
Signals of Interest
The wide variety of signals to be monitored fall into several categories. Each of these types of signals will be examined in some detail. These include:
Intentional interference (including illegal or unlicensed broadcasts)
Accidental interference
Occupancy